Cardiorenal Syndrome: Filter Through ICD-10-CM Reporting, Clinical Indicators
Presented on: Tuesday, January 25, 2022  | 1:00–2:00 p.m. Eastern
Presented by: Sarah Nehring, CCS, CCDS, RHIT
When you look up "syndrome, cardiorenal" in the ICD-10-CM Alphabetic Index, it will direct you to reference "hypertension, cardiorenal," which leads to ICD-10-CM category I13.- (hypertensive heart and chronic kidney disease). However, from a clinical standpoint, cardiorenal syndrome (CRS) is not always hypertensive heart and chronic kidney disease (CKD). In some cases when cardiorenal syndrome is documented, the patient does not have hypertension or CKD at all, which is why clinical knowledge for this condition is very important for inpatient coders to review.
During this 60-minute webinar, Sarah Nehring, CCS, CCDS, RHIT, will review inpatient ICD-10-CM reporting for CRS. She will provide an in-depth review of clinical indicators, classifications, and the various types of CRS. Nehring will also touch on other corresponding conditions such as CKD, renal failure, and heart failure. The presentation will be followed by a live Q&A. 
At the conclusion of this program, participants will be able to:
Apply the latest ICD-10-CM codes for CRS
Understand pertinent anatomy and pathophysiology
Describe ICD-10-CM reporting guidelines and their impact on coding for CRS and related conditions
Agenda
Anatomy, terminology overview
Types and classifications of CRS
Corresponding conditions

Renal failure
Heart failure

ICD-10-CM reporting for CRS
Case studies
Live Q&A
Who Should Listen?
Inpatient coding staff and managers
Outpatient coding staff and managers
CDI professionals
HIM managers and staff
Compliance staff
Chargemaster coordinators
Finance staff
Billing staff
Auditors
Revenue integrity staff
Meet the Speaker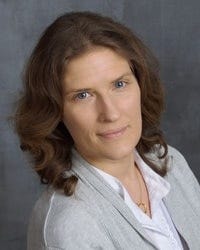 Sarah Nehring, CCS, CCDS, RHIT, has 14 years of coding experience. For the last six years, her role has involved educating coders, physicians, and CDI specialists at large academic hospitals. She teaches about the coding conventions and guidelines that govern ICD-10-CM and ICD-10-PCS code assignment in the inpatient setting, as well as the need for complete and accurate documentation. 
Continuing Education
Association of Clinical Documentation Integrity Specialists  (ACDIS)
This program has been approved for continuing education units towards fulfilling the requirements of the Certified Clinical Documentation Specialist (CCDS) certification, offered as a service of the Association of Clinical Documentation Integrity Specialists (ACDIS).
Instructions
Webinar system requirements and program materials: 
To fully benefit from the webinar experience, please note you will need a computer equipped with the following:
Browser: Microsoft Internet Explorer or Edge, Firefox, Chrome, or Safari, with JavaScript enabled 
Internet: Internet connection (high-speed connection recommended) 
Streaming: Access audio/video streaming from any browser on a computer, mobile, or tablet device
Prior to the webinar, you will receive an email with detailed system requirements, your login information, presentation slides, and other materials that you can print and distribute to all attendees at your location. 

CAN'T LISTEN LIVE? 
No problem. The On-Demand version is also available. Use it as a training tool at your convenience—whenever your new or existing staff need a refresher or need to understand a new concept. Play it once or dozens of times. A $229 value! 

PLEASE NOTE 
Participation in the webinar is just $229 per site. All materials must be retrieved from the Internet. 

Call your customer service representative toll-free 855-225-5341 or email customer@decisionhealth.com  if you have questions.